When starting your online business one of the first steps you'll need to take will be choosing an eCommerce platform.
But how do you decide which one makes the most sense for your business?
To help you with this important decision, we have produced a series of eCommerce guides to cover the key features, pricing plans and integrations for some of the most popular eCommerce carts.
What is Magento?
Magento is an eCommerce platform that offers both open source and cloud-based solutions to merchants. More than 180,000 websites are currently using Magento to power their eCommerce store.
Magento offers 2 different versions, Magento Open Source and Adobe Commerce.
Magento Open Source
As with all open source cart solutions, we highly recommend that you seek out a trusted and reliable web developer to assist you with the design and ongoing development of your eCommerce website.
Adobe Commerce
Adobe Commerce is a cloud-based service designed for larger merchants processing a lot of online transactions with big plans for global scalability.
As a cloud-based solution, this version includes web hosting for your eCommerce site, along with automatic updates for security and maintenance.
Adobe Commerce includes additional features, such as a drag-and-drop page builder, product recommendations and 24/7 customer support.
Magento Pricing
While Magento Open Source is free, you will have to consider external web development costs, such as:
Design
Development
Hosting
Domain Name
SSL Certificate
Adobe Commerce pricing will require you to request a quote from Adobe, however prices tends to start from around £18,000 per year.
Key Benefits of Magento
The Need for Speed
In 2016 a major upgrade was made to the platform known as 'Magento 2.0'. This resulted in big performance improvements for order processing and the overall responsiveness of store pages.
Magento 2.0 made it possible to process 39% more orders every hour, provide 51% faster end-to-end checkout times and 66% faster add-to-cart server response times.
Since then, a benchmark report for the latest version, 2.4.2, revealed that it is now possible to serve 10,500 orders and 550,000 pages views every hour.
Plenty of Ways to Customise Your Storefront
A key benefit of using Magento Open Source is the flexibility and control you will have over your store's design and functionality.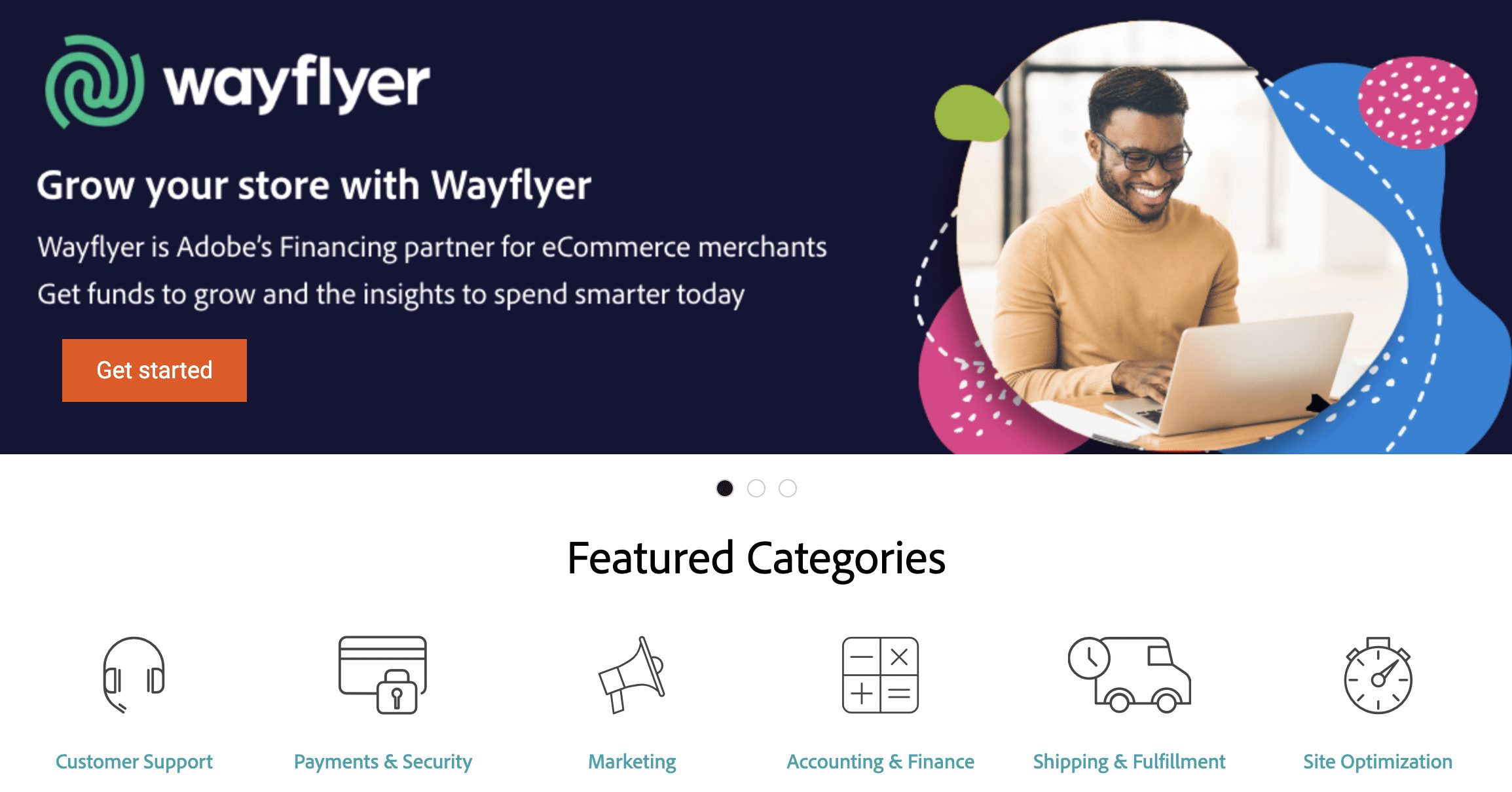 Magento offers over 1,000 free and premium extensions to further enhance your online store. Magento extensions include plugins for payments, security, marketing, accounting, shipping and SEO.
Advanced Reporting
Advanced Reporting is a free feature available to both Magento Open Source and Adobe Commerce customers.
Magento includes a variety of reporting tools through a web interface, with detailed information about your order activity, shipping fees and taxes.
Payment Integrations with Magento
After setting up your store, you will need to be able to start accepting online payments from your customers. Integrating your Magento cart with a payment gateway or one-stop shop payment solution will make this possible.
Want to know more?
For more helpful hints on growing your eCommerce business, search #PixxlesPowerUps or visit our 'News & Views' page to read more useful blogs.