Choosing the right eCommerce software is an important first step for any business looking to provide an online shopping experience to its customers.
But with so many choices out there, how can you tell which will make the most sense for your business?
To help you get started we will be covering the key features you should look out for, pricing and integrations available for some of the most popular eCommerce carts.
Let's start by talking about Ecwid.
What is Ecwid?
Ecwid is an eCommerce cart for merchants looking to add an online store to an existing website or set up a completely new site from scratch using their 'instant site' feature.
Instant site allows all Ecwid account holders to create a free website with built-in eCommerce and is mobile-friendly, search engine friendly and customisable.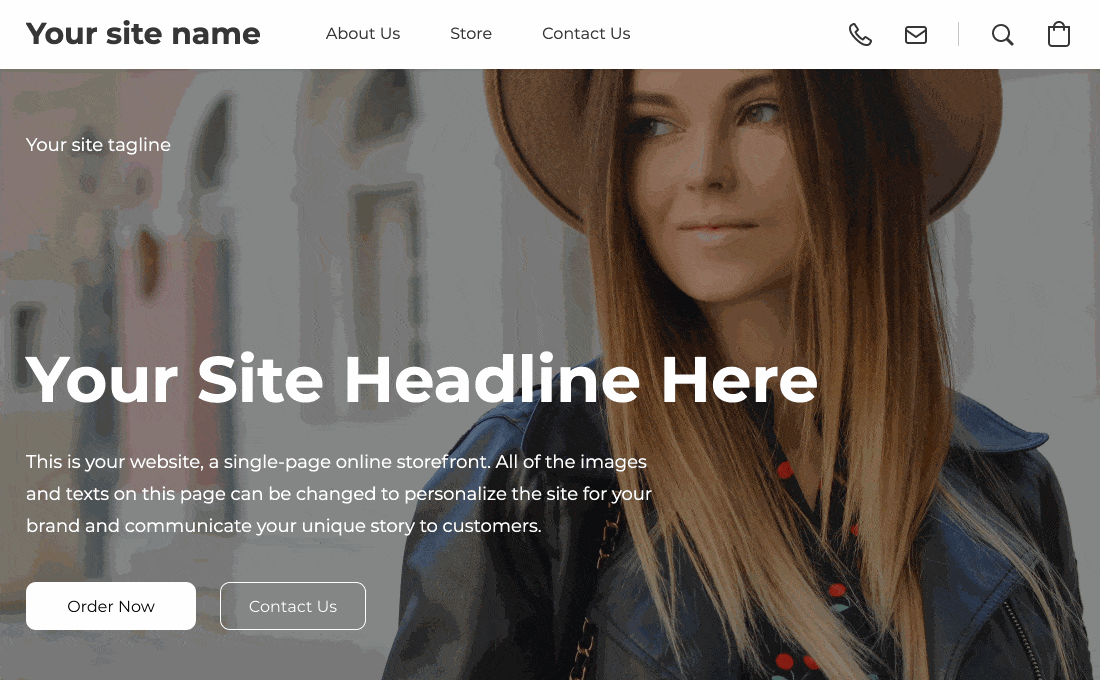 If this option is not right for your eCommerce business, an alternative solution is available.
Ecwid provides an eCommerce widget that contains all the code you'll need to add a fully functioning online store to your existing website. To make sure that this code has been added to your site correctly we recommend assigning this task to a trusted web developer.
Ecwid Pricing
Ecwid starts with a free plan which gives you the opportunity to set up your store and start trying out the platform.
If you're looking to further enhance your customer's shopping experience, Ecwid's paid plans range from £12.50-£82.50 per month and comes with a range of additional useful features.
Key Benefits of Ecwid
Store Management
Ecwid provides all the fundamentals for running an ecommerce business, in addition to some other useful features to help you boost your sales and better organise your products.
Some of the main features include:
Managing Product Options (set up variations based on specific features of your products)
Discount Coupons
Selling Digital Goods
Defining Shipping Options (set up different rates and carriers)
Multi-lingual Stores
For merchants on Ecwid's 'Business' or 'Unlimited' plan, stores can be translated into 53 different languages.
When your customers visit your store, their language will automatically be detected and the correct language for your store will be displayed.
If you're looking to grow your business on a global scale, combining this feature with a payment provider that will allow you to accept payments in multiple currencies will be essential.
Importing and Exporting Products
Ecwid allows you to import and export data about your products to its platform via CSV spreadsheets. The data can include anything from SKUs, product names, product image URLs, prices, weight or a wide range of other attributes about your products.
Providing more information about your products can help in driving the success of your business by improving your customer experience with detailed information about your products. This can further reduce refunds from unsatisfied customers, as they will know exactly what to expect from the items they have purchased from you.
Set-up, Automatic Updates
Ecwid's eCommerce functionality is stored away in their cloud servers, which means you can avoid any long, complicated installations.
There is no need for you to constantly check in with your web developer to see if they have updated your eCommerce software to the latest version.
As a cloud-based service, these updates are made automatically to Ecwid stores without causing any downtime for your business.
Selling from Social Networks
The social commerce space is booming with 33% of UK consumers now making purchases directly via social media.
With Ecwid you can add your store to social networks, providing your customers with a convenient way to buy your products that is continuing to grow in popularity.
Any purchases or activity that come from your customers through social commerce will sync directly with your central inventory. This means you can easily keep track of all orders, regardless of where they have come from.
Apps & Integrations
There are a number of integrations available for linking Ecwid to other web apps to further enhance your eCommerce business.
Among these apps are a range of 'payment gateways', including one-stop shop solutions, which can be used to accept card payments online.
Ecwid also supports integrations with a wide range of marketplaces, some of the most notable include:
WordPress
Wix
Weebly
Squarespace
TikTok Shopping
Facebook Marketplace
Joomla
Drupal
Want to know more?
For more helpful hints on growing your eCommerce business, search #PixxlesPowerUps or visit our 'News & Views' page to read more useful blogs.